At the beginning of Lent, it would do us good to ask for the grace to preserve the memory of all that the Lord has done in our lives, of how He has loved us. -Pope Francis
Lent: A Time for "BOTH/AND"
As with so many traditions in the Church, Lent has evolved over the years. People began to emphasize more "giving" rather than "giving up." The sober and serious tone of the forty days of Lent, beginning with Ash Wednesday, became lighter and less intense. Sure, the Church continued to accent the penitential nature of Lent but it did so in different ways, stressing things that were more positive rather than negative. The obligation to sacrifice something was emphasized less as the most immediate item on the Lenten agenda.

I am a great believer in the "both/and" rather than the "either/or" approach to life. And, so, for me Lent is a holy season of penance when I feel called, as a Catholic, by the very nature and purpose of Lent, to both "give up" and to "give" something.

In my own prayer and reflection as Bishop of the Diocese, I recognize my responsibility to guide the faithful of the Diocese --- clergy, religious and laity alike --- in living out our Christian life in pursuit of holiness. Lent is a time to intensify the pursuit of holiness as we prepare to celebrate Christ's own, passion, death and resurrection, the central mysteries of our Catholic faith. And, so, together --- bishop and clergy, religious and laity --- let us focus our attention on the call to holiness that is at the heart of our Lenten journey and at the heart of our life's journey.
Continue reading Bishop O'Connell's 2019 Lenten reflection here.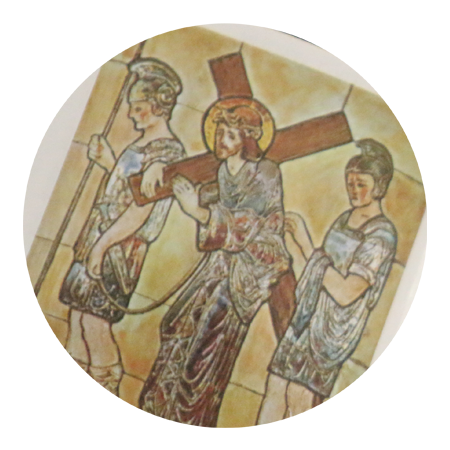 Palm Sunday Schedule
Our Lady of Perpetual Help
April 13, Saturday at 4 pm and April 14, Sunday at 9:30 am
Saint Agnes
April 13, Saturday at 5:15 pm and April 14, Sunday at 7:30 am, 10:45 am and 12:00 pm